Elements
Each building block or object making up a Revit model is called an element.
Each element has its own properties with values. Each of these properties is called a parameter.
Elements are grouped by Discipline > Category > Family > Type > Instance.
An instance is a single element. Each element shares the same Family Parameters which can be overridden by Type Parameters which can be overridden by Instance Parameters.
Parametric modelling
The parameters can be viewed and some may be edited through a Properties window.
Apart from drawing graphically, by changing the values of the parameters, the elements can be changed and consequently the model can be changed. Therefore, BIM is called "parametric modelling".
More parameters can be added. The values of the parameters constitute the "Information" part of Building Information Modelling.
Disciplines
Architecture
Structure
Mechanical
Electrical
Piping
Architecture:

Structure:

Mechanical: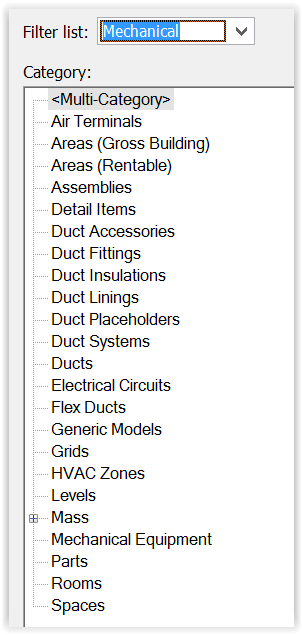 Electrical:

Piping: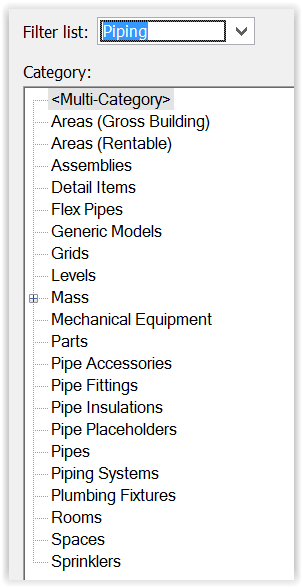 Families and Types
In the following Project Browser, "Walls" is a category under which are families of Basic Wall, Curtain Wall and Stacked Wall. Under the Basic Wall family, there are various types of walls, such as Generic, Exterior, Interior, etc.: